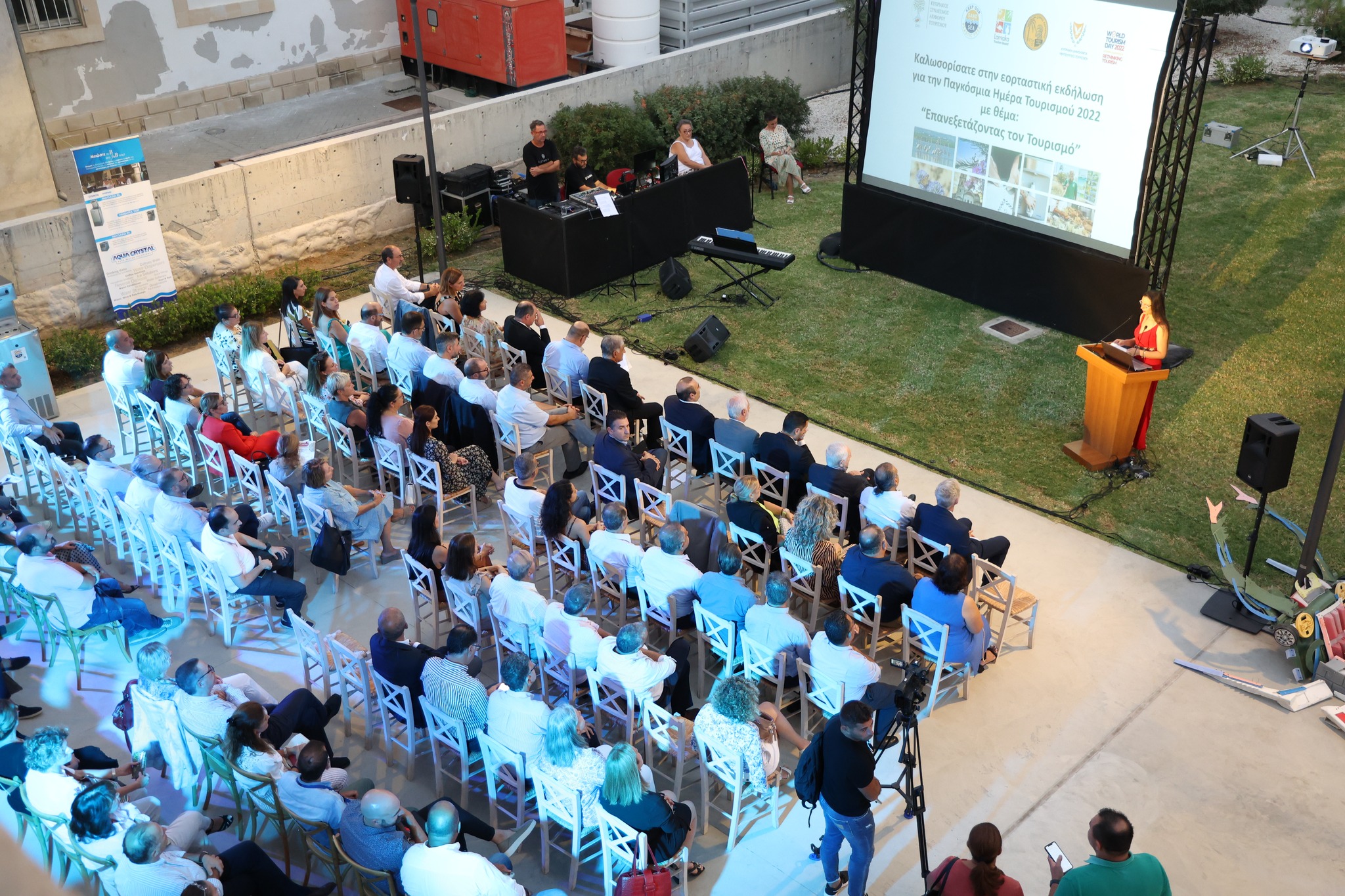 As part of our corporate social responsibility, KKP was one of the main sponsors of the World Tourism Day special event which took place at the Multispace of Creativity and Culture (Mattei House) in Larnaka.
The Honorable Minister of Transport, Communications and Works Yiannis Karousos was the keynote speaker and delivered a very interesting speech on "Fit for 55 and Tourism" presenting the challenges that the tourism industry is facing in relation to transport.
The event was made special by all the exhibitors of local products that participated and the workshops for creating products from recycled plastics (Upcycling).
CSTI organized the festive event with the support of the Larnaka Tourism Board and Larnaka Municipality under the auspices of the Deputy Ministry of Tourism.
Παγκόσμια Ημέρα Τουρισμού
Μέσα στα πλαίσια της εταιρικής κοινωνικής ευθύνης, η KKP ήταν ένας από τους κύριους χορηγούς της ξεχωριστής εκδήλωσης για την Παγκόσμια Ημέρα Τουρισμού η οποία έλαβε χώρα στο Πολυχώρο Δημιουργικότητας και Πολιτισμού στη Λάρνακα.
Ο έντιμος Υπουργός Μεταφορών, Επικοινωνιών και Έργων Γιάννης Καρούσος ήταν ο κύριος ομιλητής και πραγματοποίησε μια ιδιαίτερα ενδιαφέρουσα ομιλία με θέμα " Fit for 55 και Τουρισμός" παρουσιάζοντας τις προκλήσεις που έχει να αντιμετωπίσει η τουριστική βιομηχανία σε σχέση με τις μεταφορές.
Την εκδήλωση την έκαναν ξεχωριστή όλοι οι εκθέτες τοπικών προϊόντων που συμμετείχαν, αλλά και τα εργαστήρια δημιουργίας προϊόντων από ανακυκλώσιμα πλαστικά (Upcycling).
Η εορταστική εκδήλωση οργανώθηκε από τον CSTI σε συνεργασία με την Larnaka Tourism Board και το Δήμο Λάρνακας και τελούσε υπό την αιγίδα του Υφυπουργείου Τουρισμού.