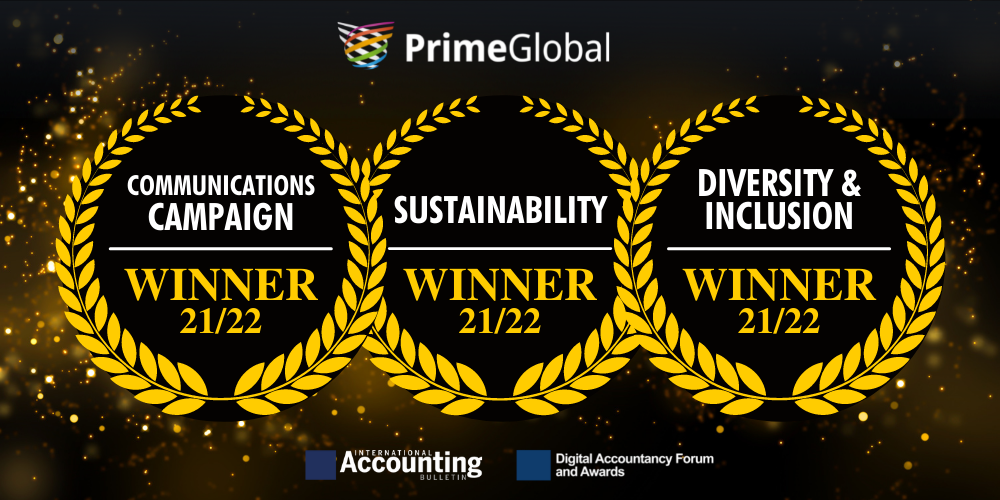 PrimeGlobal is proud to announce that has won the Sustainability Initiative of the Year, the Diversity & Inclusion Initiative of the Year, and the Communications Campaign of the Year awards at the International Accounting Bulletin (IAB) Digital Accountancy Awards.
It has been an exceptional 12 months for PrimeGlobal. In addition to providing members with innovative tools, an extensive program of events, and comprehensive member support, 2021 has seen the launch of PrimeGlobal's Strategy 2025, alongside a continued forward-thinking approach that has focused on two initiatives around sustainability and diversity, equity, and inclusion.
These awards recognize, not only the hard work of PrimeGlobal and its members, but also its dedication to improving the future of the accounting and advisory profession.
You can find more information here.
Source: PrimeGlobal Website