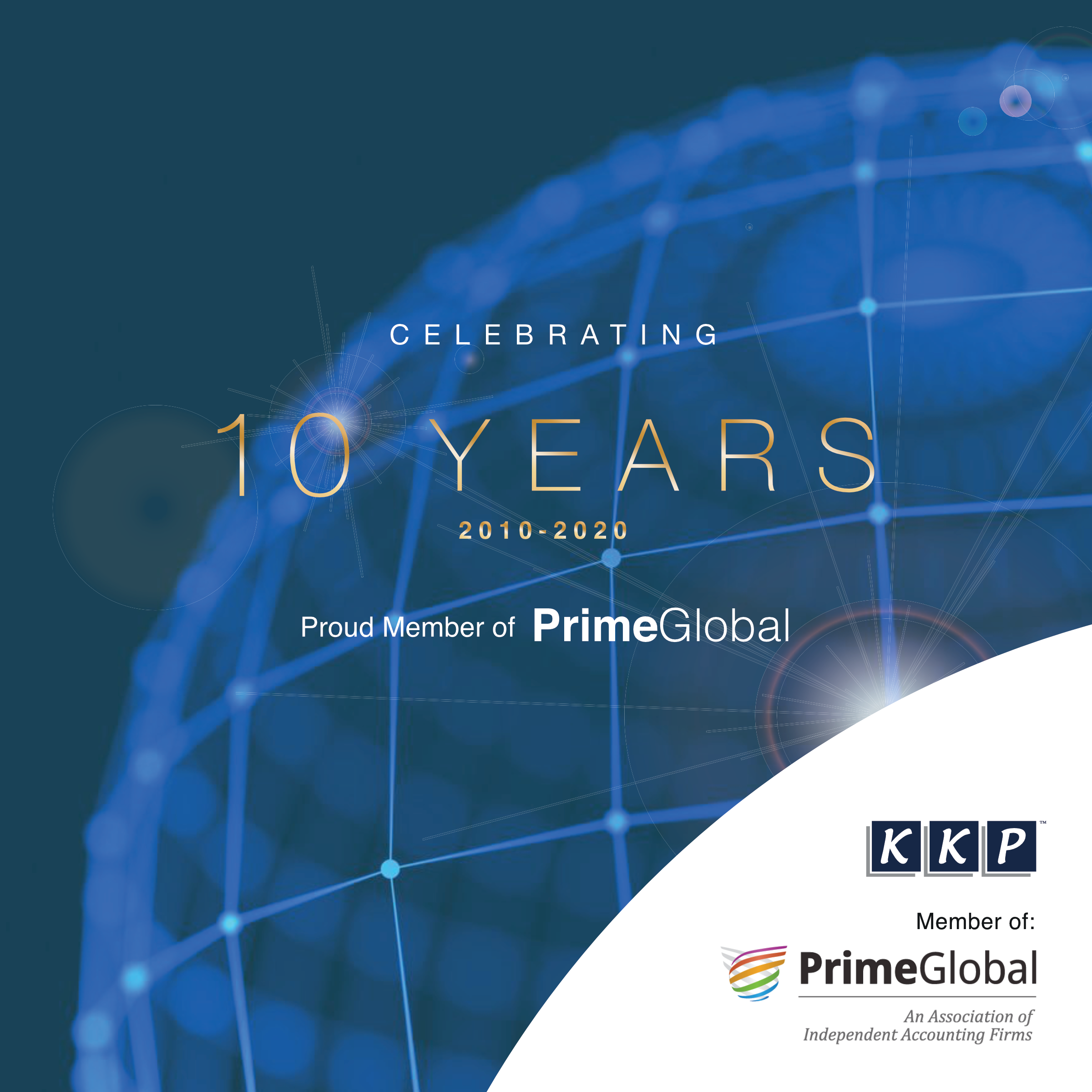 2020 is the year that KKP is celebrating 10 Years membership in PrimeGlobal
PrimeGlobal is one of the five largest associations of independent accounting firms in the world, comprised of approximately 300 highly successful independent public accounting firms in more than 80 countries. PrimeGlobal's independent member firms house a combined total of over 2,000 partners, 22,000 employees and combined revenue of over $2.6* billion. Its primary purpose is to provide to the member firms and their clients with a powerful pipeline to build relationships with one another and share ideas and business opportunities.
PrimeGlobal members are typically full service, Certified Public Accounting and management consulting firms. As the international association serving these firms, PrimeGlobal is built first and foremost on healthy relationships, and its purpose is to be a source for ideas and access to member firm expertise and fundamental standards for success.
PrimeGlobal member firms share a common culture that breeds robust member collaboration and professional support while promoting individual firm growth and success.
It is essential to build global bridges and international connections in this modern world. One of the strengths of PrimeGlobal is the international relationships that PrimeGlobal members build.
KKP clients can take advantage of this extensive network that KKP has developed through PrimeGlobal.