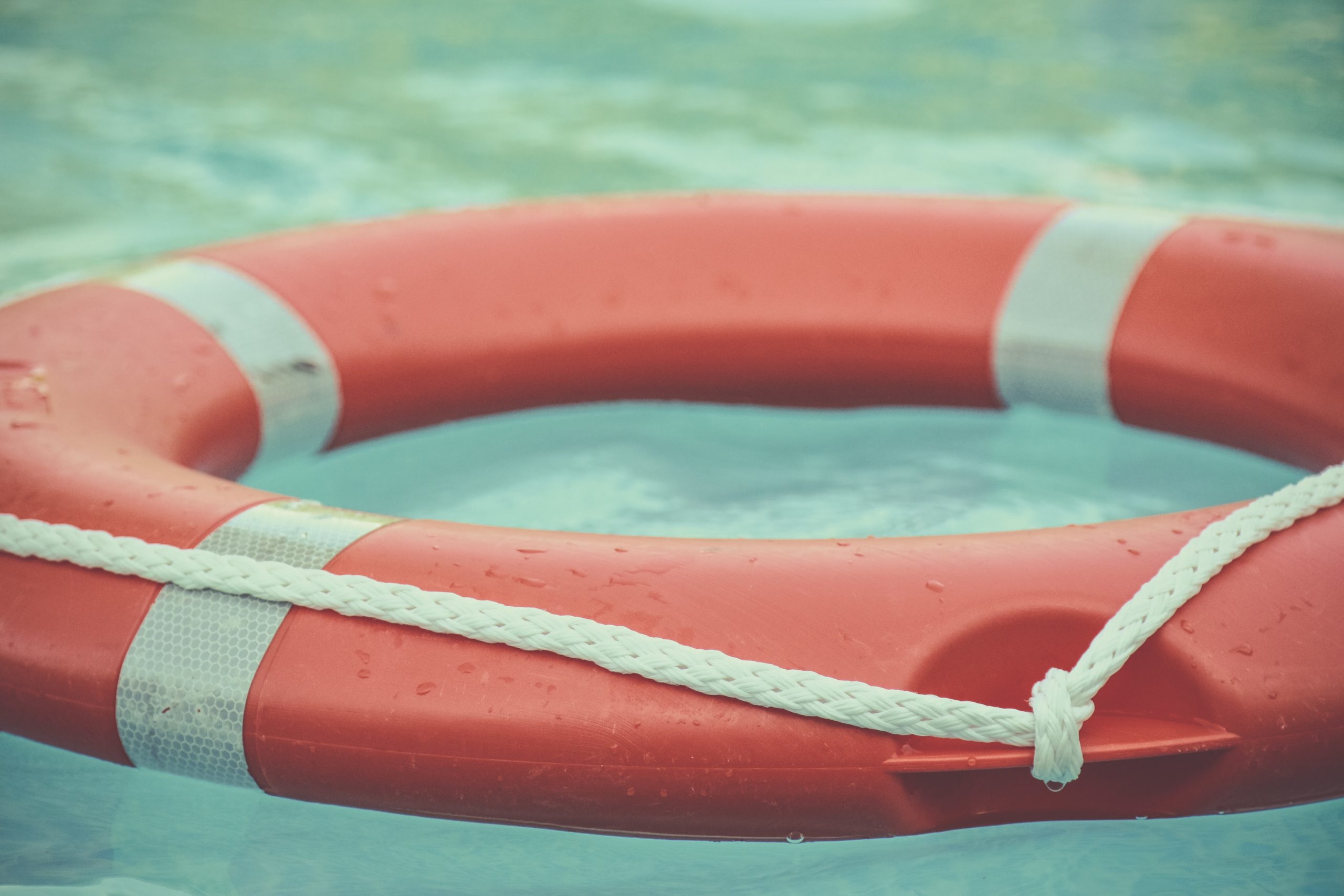 With a view to supporting as many workers as possible who have been laid off or have lost their full-time status due to the COVID -19 pandemic, the Council of Ministers has approved on 23 of April 2020 a series of additional measures to support employees as follows:
(1) For the purposes of paying the Special Unemployment Benefit and the Special Sick leave Benefit, the insurable earnings of the year 2018 will be taken into account, but in addition, a comparison will be made based on the declared salary of January 2020, so that the amount paid as Special Unemployment Benefit will be the highest amount that results from the above comparison and taking into account 60% for both calculations.
(2) A special plan will be implemented for employees who first started work in February and March 2020, under the strict condition that they will be registered by their employers.
(3) There will be a minimum amount which will be received as Special Unemployment Allowance or as a Special Sick leave Allowance.
(4) Further measures will be taken to verify the bank accounts, by submitting also certifying copies of bank account details, which has already been implemented, so that a group of officers may correct errors that have been identified if the bank accounts are not confirmed by the Banking Institutions.
(5) The inclusion of persons over 65 years of age who do not receive statutory pension and continue to work.
(6) After identifying several errors in the applications due to incorrect data on the Social Security Number, no application will be accepted unless the Social Security Number submitted is confirmed at the time of submission.
(7) The plans will include new categories of economic activity that were excluded between 13/4/2020 and 12/6/2020.
(8) In addition, those for whom the regular unemployment benefits from the Social Insurance Fund have been completed, may join the Special Plans to receive a Special Unemployment Allowance for the period between 13/4/2020 and 12/6/2020.
(9) Additional payments will be made for cases falling under paragraphs (1) and (3).
(10) All employees will be subsidized, regardless of whether they are general managers or managing directors, in small businesses that employ up to nine employees and in the Partial Suspension of Business Plan.
The aforementioned arrangements are aimed at supporting workers during the crisis due to the COVID-19 pandemic and will continue to be in effect for the period until June 12, 2020 and with further support of both businesses and employees until October 12, 2020, without being considered as a precedent for the payment of the usual unemployment benefits after the end of the above period.
It is emphasized that any rights from the Social Insurance Fund and any benefits provided in non-emergency situations, as well as pension rights, are calculated on the basis of the salaries declared to the Social Insurance Fund.
COVID 19: Τη λήψη επιπρόσθετων μέτρων στήριξης των εργαζομένων αποφάσισε το Υπουργικό Συμβούλιο
Με γνώμονα τη στήριξη όσων περισσότερων εργαζομένων έχουν βρεθεί εκτός εργασίας ή πλήρους εργασίας, λόγω της πανδημίας του κορωνοϊού, το Υπουργικό Συμβούλιο ενέκρινε στις 23 Απριλίου 2020  σειρά επιπρόσθετων μέτρων στήριξης των εργαζομένων ως ακολούθως:
1. Για σκοπούς καταβολής του ειδικού ανεργιακού επιδόματος και του ειδικού επιδόματος ασθενείας, θα λαμβάνονται υπόψη οι ασφαλιστέες αποδοχές του έτους 2018 αλλά επιπρόσθετα, θα γίνεται και σύγκριση με βάση τον δηλωμένο μισθό του Ιανουαρίου 2020, ώστε να καταβάλλεται ως Ειδικό Ανεργιακό Επίδομα το υψηλότερο ποσό που προκύπτει από την πιο πάνω σύγκριση και λαμβάνοντας υπόψη το 60% και για τους δύο υπολογισμούς.
2. Να εφαρμοστεί ειδικό Σχέδιο για τους εργαζόμενους που για πρώτη φορά άρχισαν εργασία τον Φεβρουάριο και τον Μάρτιο 2020 υπό την αυστηρή προϋπόθεση ότι θα δηλωθούν από τους εργοδότες τους.
3. Να εφαρμοστεί ένα κατώτατο όριο το οποίο θα λαμβάνεται ως Ειδικό Ανεργιακό Επίδομα ή ως Ειδικό Επίδομα Ασθενείας.
4. Να ληφθούν περαιτέρω μέτρα για εξακρίβωση των τραπεζικών λογαριασμών με την υποβολή και των αντιγράφων βεβαίωσης στοιχείων τραπεζικών λογαριασμών, που έχει ήδη υλοποιηθεί, ώστε ομάδα λειτουργών να μπορεί να διορθώσει λάθη τα οποία έχουν εντοπιστεί αν δεν επιβεβαιωθούν από τα Τραπεζικά Ιδρύματα.
5.Την ένταξη προσώπων άνω των 65 ετών, οι οποίοι δεν λαμβάνουν θεσμοθετημένη σύνταξη και συνεχίζουν να εργάζονται.
6. Μετά τον εντοπισμό αρκετών λαθών στις αιτήσεις λόγω λανθασμένων στοιχείων του αριθμού κοινωνικών ασφαλίσεων, δεν θα μπορεί να γίνει αποδεκτή οποιαδήποτε αίτηση, αν ο αριθμός κοινωνικών ασφαλίσεων που καταχωρείται δεν επιβεβαιώνεται κατά την καταχώρηση.
7. Να ενταχθούν στα Σχέδια νέες κατηγορίες οικονομικής δραστηριότητας που είχαν εξαιρεθεί από τις 13/4/20 μέχρι τις 12/6/20.
8.Επιπρόσθετα, σε όσους έχουν ολοκληρωθεί τα κανονικά ανεργιακά επιδόματα από το Ταμείο Κοινωνικών Ασφαλίσεων, να ενταχθούν στα Ειδικά Σχέδια για να λάβουν Ειδικό Ανεργιακό Επίδομα για την περίοδο 13/4/20 μέχρι 12/6/20.
9.Να γίνουν συμπληρωματικές πληρωμές για τις περιπτώσεις που εμπίπτουν στις παραγράφους (1) και (3).
10. Να επιχορηγούνται όλοι οι εργαζόμενοι, ανεξάρτητα από το εάν είναι γενικοί διευθυντές ή διευθυντές μέτοχοι, για μικρές επιχειρήσεις που εργοδοτούν μέχρι εννέα εργαζομένους και στο Σχέδιο Μερικής Αναστολής των Εργασιών της Επιχείρησης.
Σημειώνεται ότι τα οποιαδήποτε δικαιώματα από το Ταμείο Κοινωνικών Ασφαλίσεων και οποιαδήποτε επιδόματα παρέχονται σε συνθήκες μη έκτακτων καταστάσεων, όπως και τα συνταξιοδοτικά δικαιώματα, υπολογίζονται με βάση τους μισθούς, οι οποίοι δηλώνονται στο Ταμείο Κοινωνικών Ασφαλίσεων.
Οι πιο πάνω ρυθμίσεις έχουν ως στόχο τη στήριξη των εργαζομένων κατά τη διάρκεια της κρίσης λόγω της πανδημίας του κορωνοϊού και θα συνεχίσουν να ισχύουν για την περίοδο μέχρι και 12 Ιουνίου 2020 και με περαιτέρω στήριξη τόσο των επιχειρήσεων όσο και των εργοδοτουμένων μέχρι τις 12 Οκτωβρίου 2020, χωρίς να θεωρηθούν ως προηγούμενο για την καταβολή των συνήθων ανεργιακών επιδομάτων μετά τη λήξη της πιο πάνω περιόδου.
Για περισσότερες πληροφορίες είμαστε στην διάθεση σας και μπορείτε να επικοινωνήσετε μαζί μας.