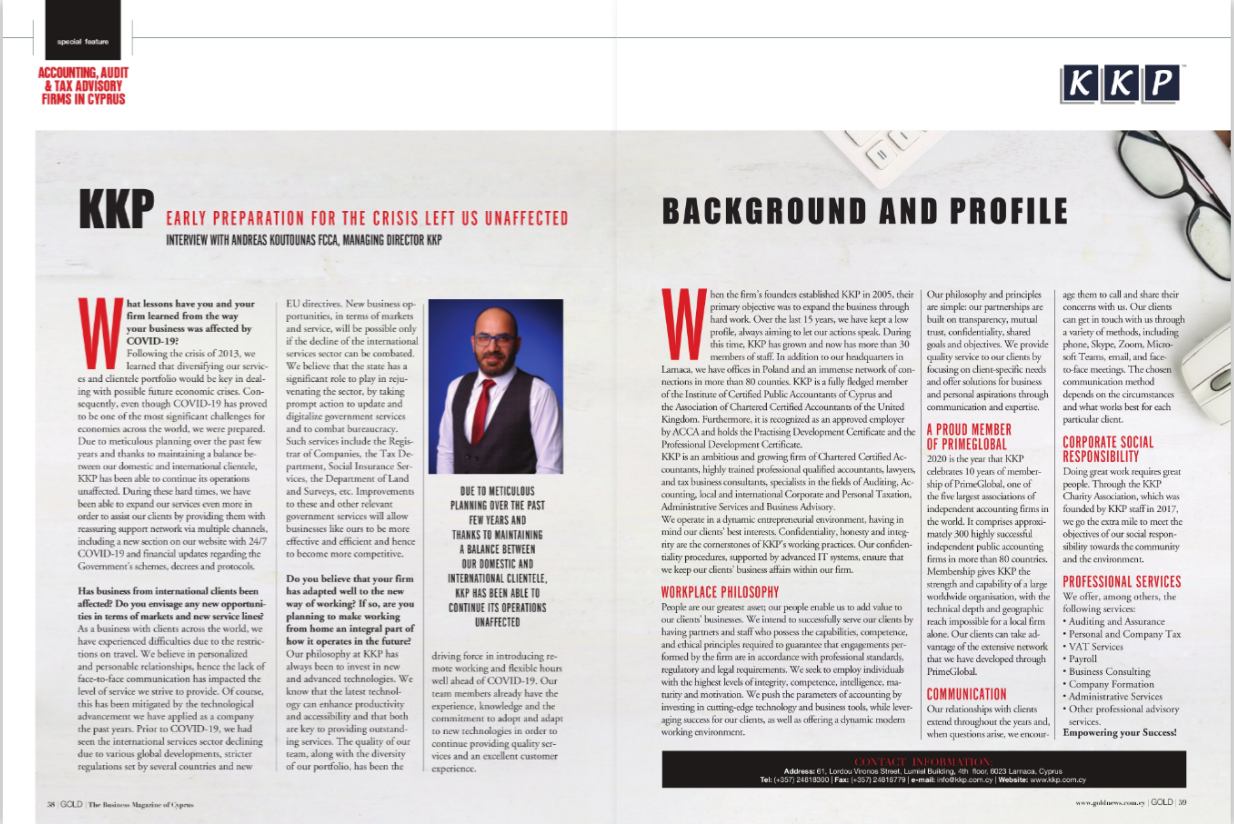 Among others he has mentioned the below:
Due to meticulous planning over the past few years and thanks to maintaining a balance between our domestic and international clientele, KKP has been able to continue its operations unaffected and be able to maintain its operations unaffected.
During these hard times of COVID19, we were next to our clients, with continuous support and updates. We have created a new section on our website with 24/7 COVID-19, where our clients can continually get financial updates regarding the Government's schemes, decrees and protocols.
Our philosophy at KKP has always been to invest in new and advanced technologies.
Our team members already have the experience, knowledge and the commitment to adopt and adapt to new technologies to continue providing quality services and excellent customer experience. 
Read the full interview by clicking here.