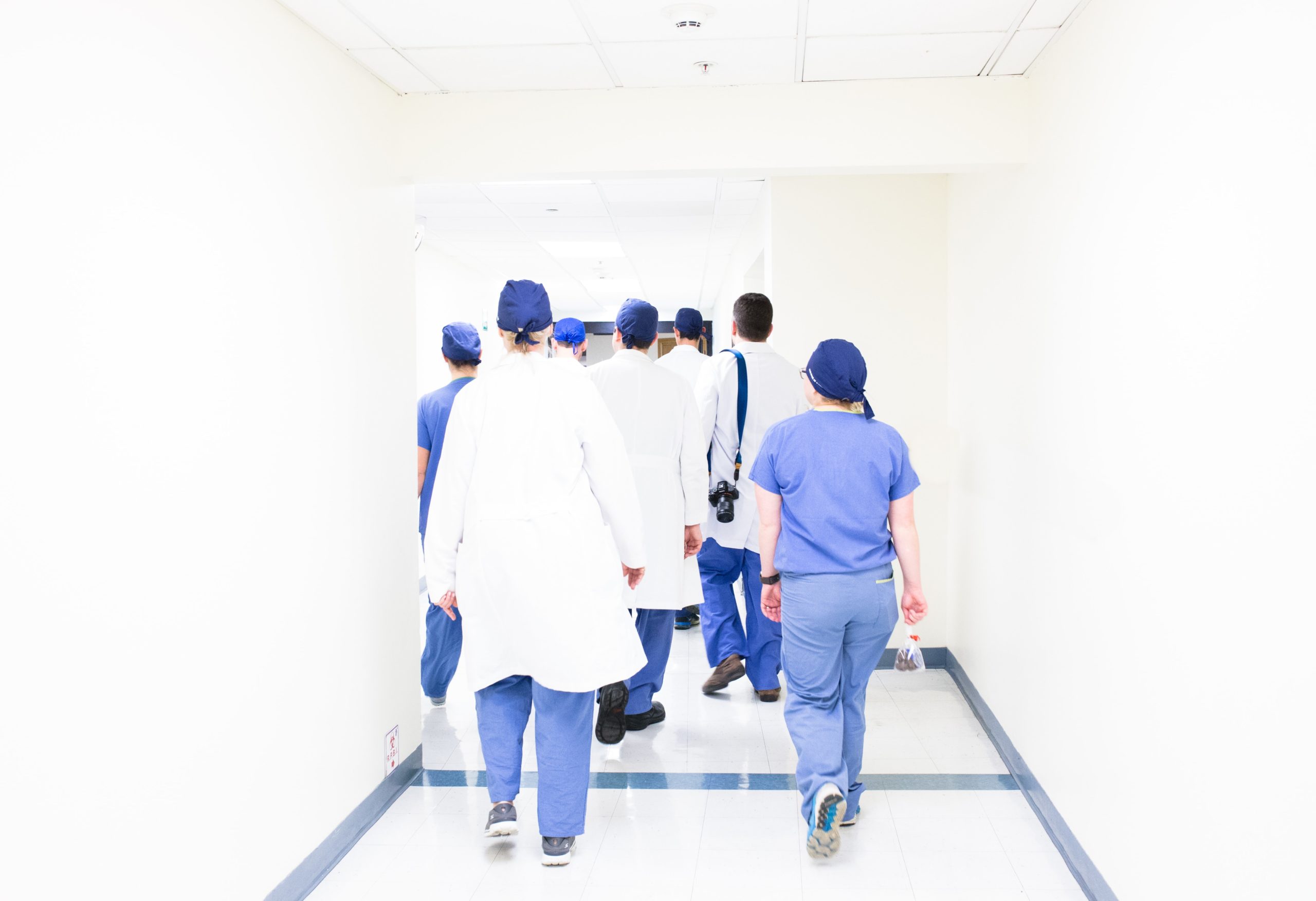 Cyprus tax resident but non-domiciled individuals are not exempted from the GHS contributions. The income of such individuals is subject to GHS contribution. Details of what is meant by the term non-domiciled individual you can find in our previous article.
We outline below the most common income of non-domiciled individuals.
Rental income (worldwide)
Interest
Dividend income from Cyprus Company
Deemed Dividend (press here to learn more about Deemed Dividends)
Dividend income from abroad
Interest income (worldwide)
any profits or other benefits received from the holding an office or salaried services in Cyprus and abroad
profit from the disposal of securities, if such profit is considered to be trading profit
any pension received from overseas sources
The exemption of the non-domiciled individuals on interest, dividends and rental income under the Special Defense Law are not applied for GHS purposes.
Below is the table with the GHS Contributions Percentages: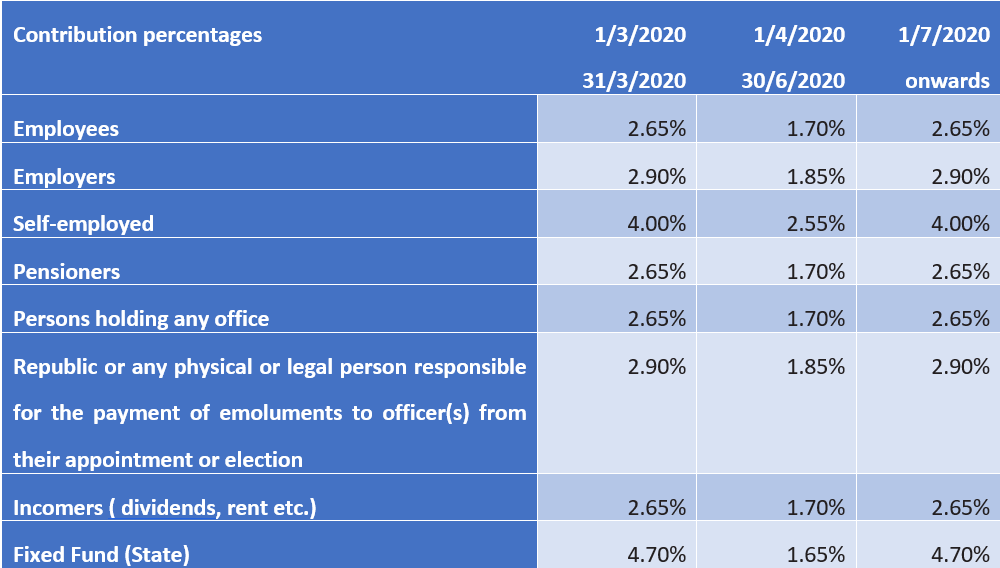 The total maximum annual amount on which contributions are payable is the amount of €180,000.
The cumulative order to calculate the amount of €180,000 is as follows:
Employment income
Self-employment income
Officer income
Pensions
Other Income (e.g. rents, dividends, interest)
Mr John is a non-domiciled individual. He is a shareholder/Director in ABC Ltd (Cyprus company) and also, he is a shareholder in UAE company:
Assumptions:
He is the owner of an apartment in Larnaca
During 2020 he had the below income: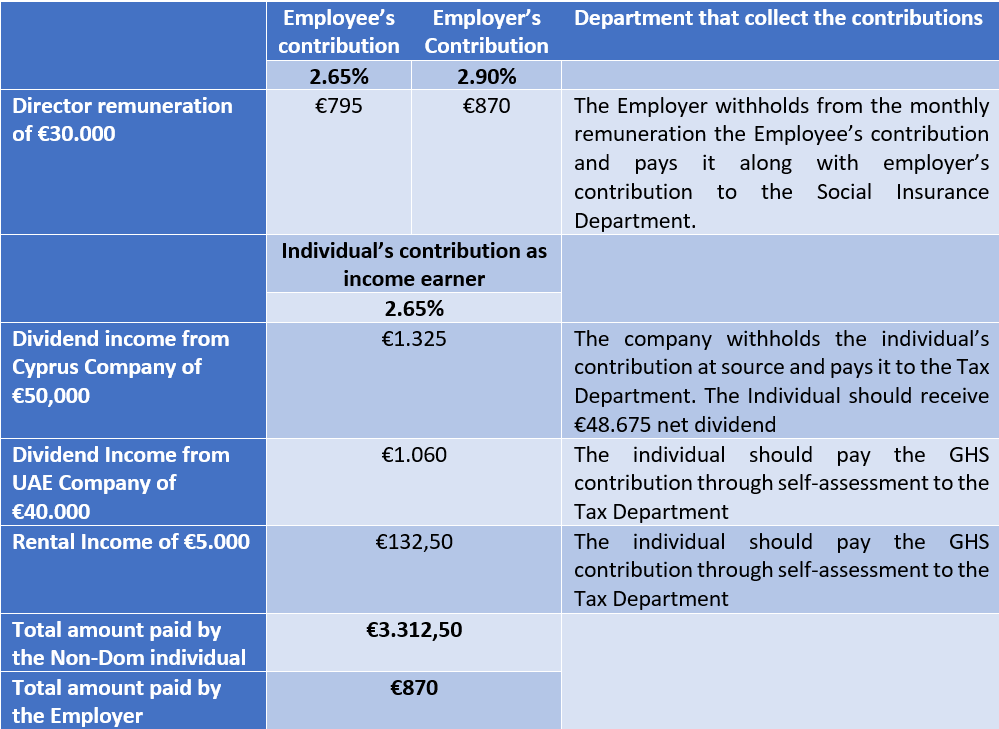 Example 2 (Deemed Dividends)
Mr John is a non-domiciled individual and he is a shareholder and Director in ABC Ltd (Cyprus company).
Assumptions:
ABC Ltd Profits after tax for the year 2018 is €100.000.
No actual dividends issued during the years 2018, 2019 and 2020 from the profits of 2018.
During 2020 he had the below income: